Goals
Provide help to women and children sheltered at Chèvrefeuille so that they achieve or maintain autonomy.
Help mothers and future mothers (or parents and future parents) to establish a satisfactory and responsible relationship with their child and thus prevent abuse and / or neglect.
Help the women and children at Chèvrefeuille to reintegrate into the housing and work network in dignified conditions and help them acquire the capacity to assume their daily lives.
Help the women and children to meet the necessary conditions to take charge of their physical and mental health.
Populations welcomed
Chèvrefeuille welcomes expectant mothers and/or mothers, whether minors or adults, accompanied by children under the age of 7. This  age limit for children can be exceeded on occasion so as not to separate siblings. The age limit is nevertheless maintained overall mainly to keep the specificity of sheltering very young children and maintain the difference between older children and younger mothers. In the community home, the adult population is exclusively female.
Infrastructure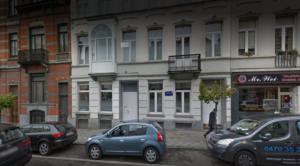 It is a house with 14 family rooms and community living spaces such as living room, dining room, kitchen, games room and garden